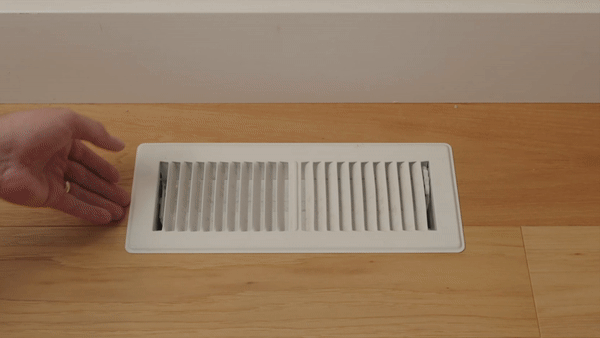 Power on and replace your existing vents
Replace wall, ceiling and floor vents.
Installation is as simple as taking out your old vent and dropping in a new Flair Smart Vent.
MEASURE YOUR VENTS
Add Flair Pucks to each room
After you plug in your first Puck, the rest can be wireless* (powered by 2 x AAA batteries).
Set it on a surface, or easily stick it on the wall.
Multiple display options to suit every preference.
*For large systems, you may need to plug in additional Pucks. Guided installation via Flair's app will determine the best setup.
The Setup Wizard within the Flair app will guide you through installation and configuration steps.