Flair for the Home Office
Working from home? Whether you have a dedicated room, or a repurposed space—like an attic, loft, basement, or converted garage—being comfortable in your work environment is critical to productivity.
An office space that gets too little or too much airflow can be frustrating. In repurposed spaces especially, your home HVAC may not have been set up to efficiently heat and cool the area you're spending so much of your time in.
Personal Comfort Preferences
One good thing about working remotely? You don't have to fight with colleagues about thermostat settings.
Use Flair to set your preferred temperature to create an ideal workspace that matches your preferences. Use the app to manage remotely, or adjust on the unit.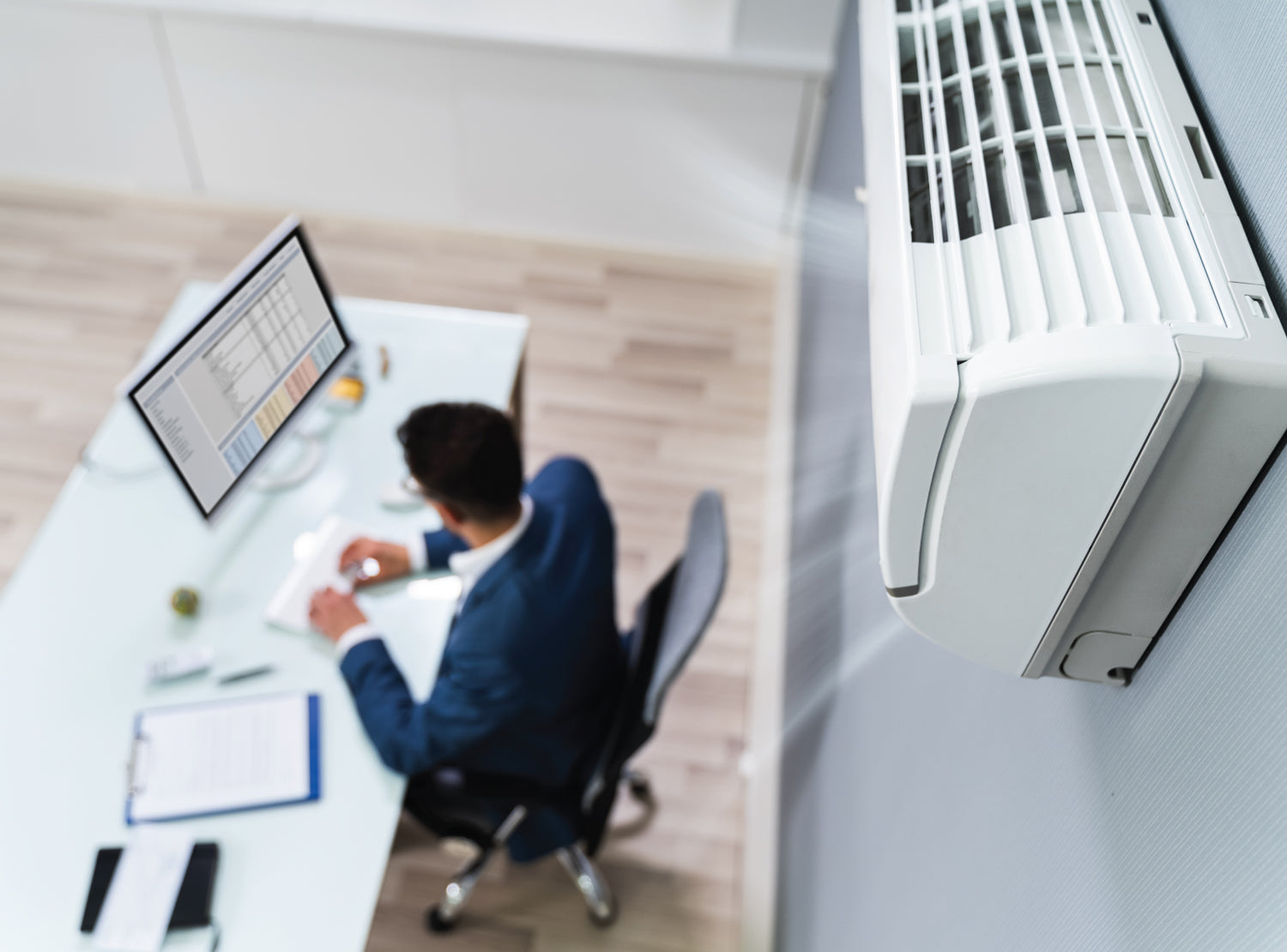 Optimized Energy Efficiency
Flair can adapt to occupancy, ensuring your HVAC system only heats or cools your home office when you're in it—saving energy and money.
Seamless Scheduling
Set your work hours, and let Flair take care of the rest.
Flair's 7-Day Scheduling feature allows you to automatically maintain a comfortable workspace without manual adjustments.
A comfortable workspace leads to enhanced productivity.
With Flair, you'll experience fewer distractions from temperature fluctuations, allowing you to give your best to your tasks.
Flair for Central Systems

The Ultimate Smart Vent System

✓ Eliminates Hot and Cold Rooms
✓ Balances Temperatures for Evenness
✓ Easy Install - Replace Your Existing Vents
✓ Room by Room Temperature Control

FOR CENTRAL SYSTEMS

Flair for Mini Splits

The Flair Puck Wireless Thermostat

✓ Universal Compatibility (200+ brands)
✓ On Unit Control from the Puck
✓ Control from Anywhere with App
✓ Installs in Minutes

FOR MINI SPLITS