Flair for Retail Stores and Offices
Mini splits are increasingly being used in retail stores, cafes/restaurants, and offices given they require minimal construction work, are cost effective, and energy efficient.
Ditch the remote and get smart controls for your mini split. Monitor and operate from anywhere.
Schedule heating/cooling so your business hours are the perfect temperature, and you're not wasting energy when you're closed.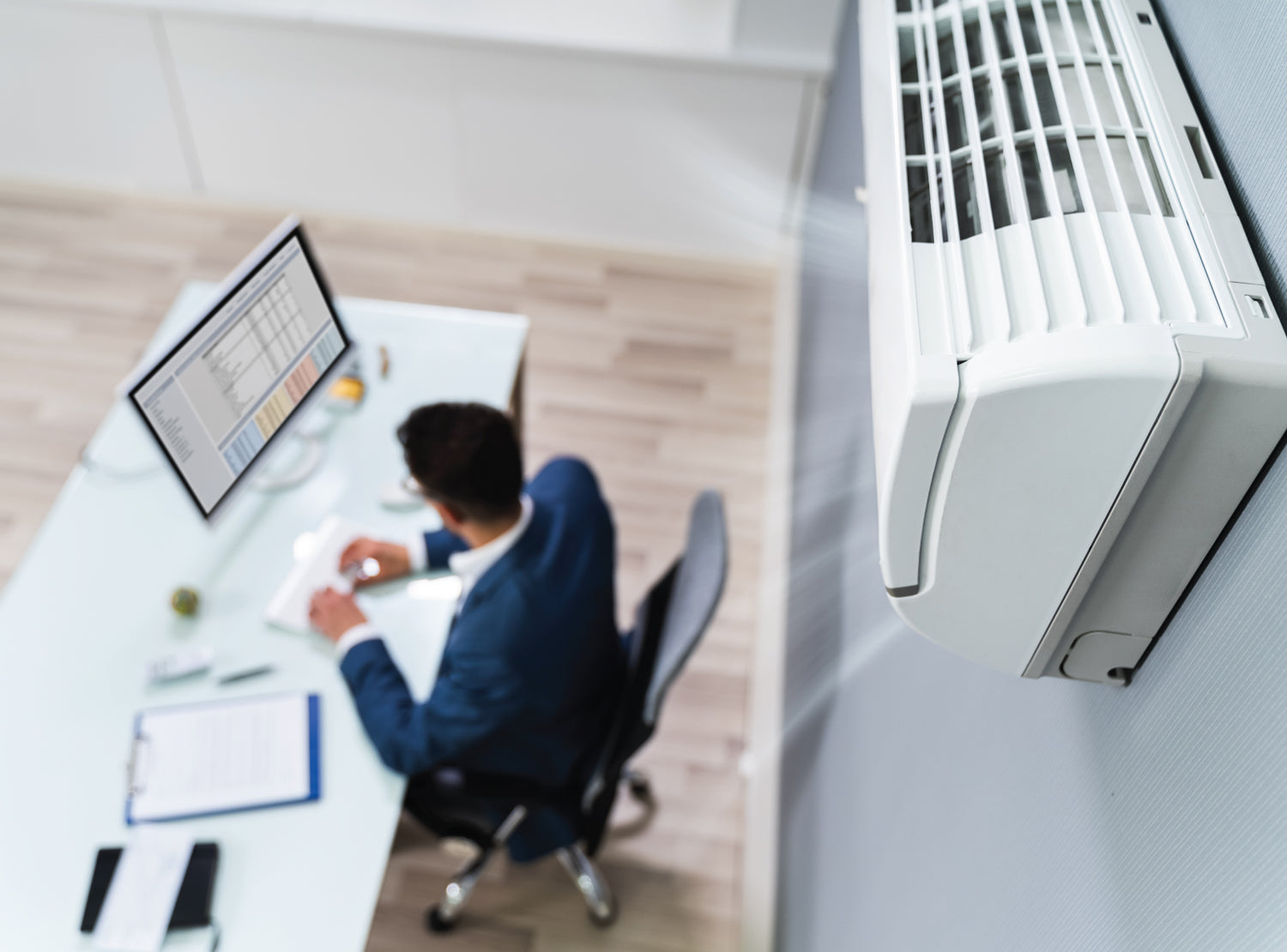 Precise Temperature Control
Whether you're running a bustling retail store, a cafe/restaurant, or a buzzing office, comfort is key to a welcoming environment.
Mini splits often struggle to accurately gauge temperature. The Flair Puck precisely measures temperatures in the areas where your customers or clients are, and adjusts the mini split's settings accordingly.
Control From Anywhere
Instead of relying on a complicated remote (and being able to find it!), use the Flair Puck to operate from the app, or adjust on the unit.
Adjust your temperature settings from your smartphone, giving you the power to create a comfortable space, wherever you are.
Smart Scheduling
Running a business isn't easy. Remembering to turn on and off your heating/cooling is just one of your ever-expanding responsibilities.
With Flair's 7-Day Scheduling feature, you can program your HVAC to match your opening hours. Take it off your to-do list, get peace of mind, and automate your energy savings.
Make your climate control smarter and more responsive.
Use Flair to optimize heating and cooling and reduce energy consumption. It's not just comfort – it's convenience and cost-effectiveness.
Flair for Central Systems

The Ultimate Smart Vent System

✓ Eliminates Hot and Cold Rooms
✓ Balances Temperatures for Evenness
✓ Easy Install - Replace Your Existing Vents
✓ Room by Room Temperature Control

FOR CENTRAL SYSTEMS

Flair for Mini Splits

The Flair Puck Wireless Thermostat

✓ Universal Compatibility (200+ brands)
✓ On Unit Control from the Puck
✓ Control from Anywhere with App
✓ Installs in Minutes

FOR MINI SPLITS