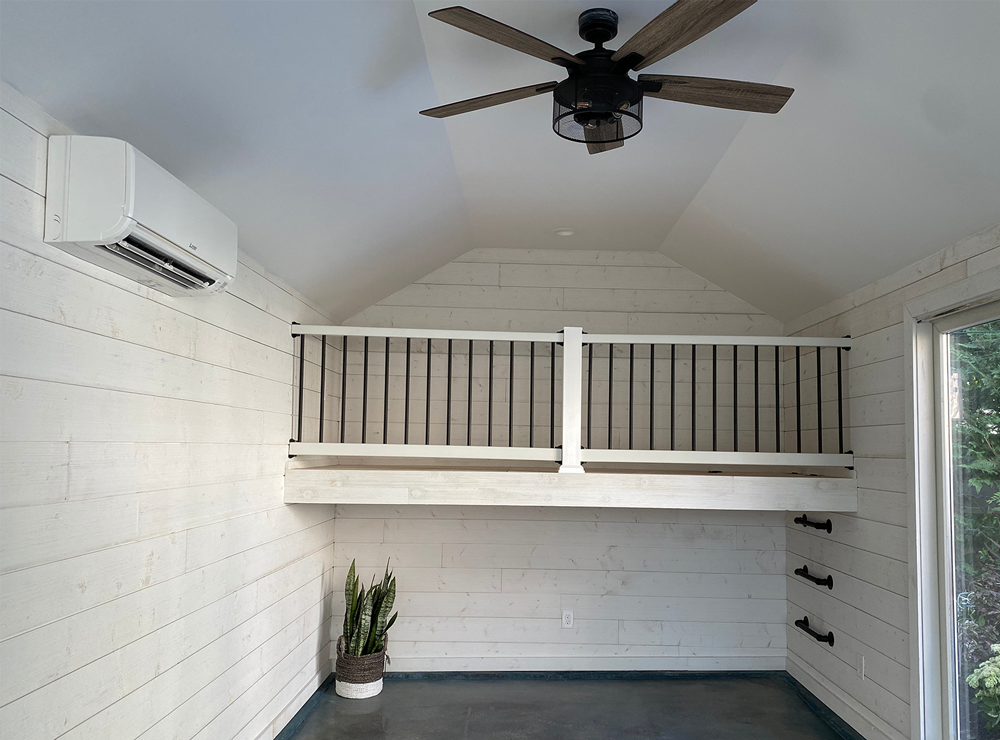 Flair for Bonus Rooms and Converted Spaces
Mini splits are commonly used in bonus rooms given they require minimal construction work, are cost effective, and energy efficient.
Use Flair to bring smart controls to your mini split, sync your HVAC systems, and keep every room comfortable.
Bonus rooms can present unique HVAC challenges leading to temperature imbalances.
Use Flair to mitigate inefficiencies and set your space up for comfort.
Ditch the Remote
The Flair Puck is a smart thermostat for your mini split.
Easily control the temperature of your bonus room by turning the Puck, or adjust from anywhere via the app.
No need to use the complicated remote (or find it!).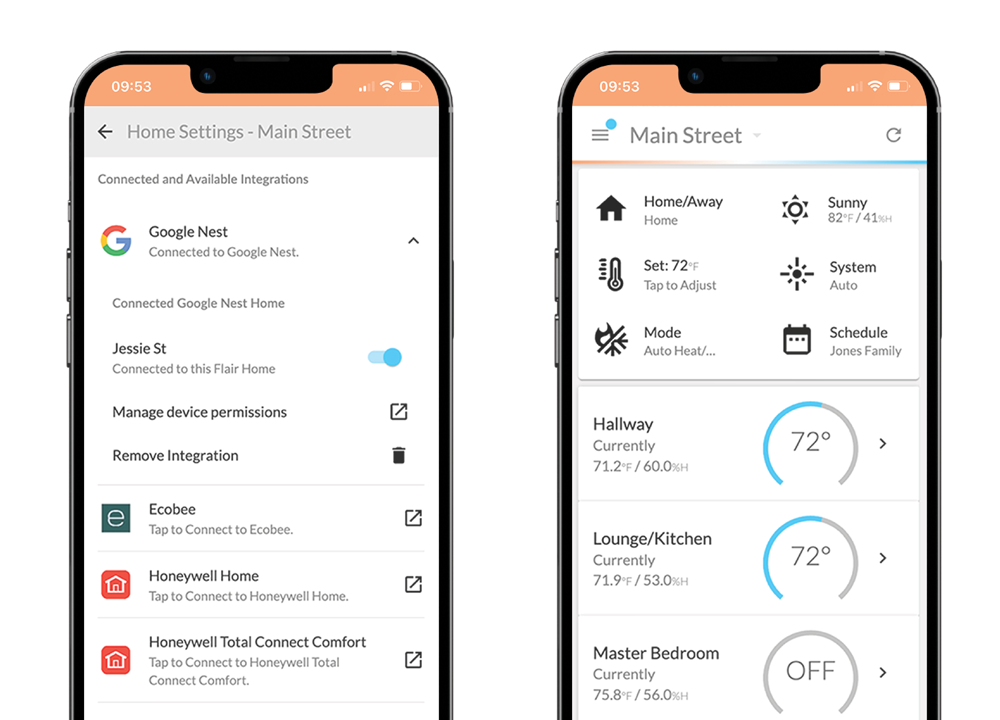 Sync Your HVAC Systems
Having multiple HVAC systems can be frustrating to manage.
Use Flair to sync your heating/cooling systems and manage from a single app.
It's home comfort made simple.
Seamless Integration
Flair works with 200+ brands of mini splits (ductless), window ACs, and portables.
Whether your bonus room is your home office, a guest haven, or a playroom, the Flair Puck delivers tailored climate control that enhances the efficiency and effectiveness of your HVAC setup.
VIEW COMPATIBILITY
Explore the Flair Puck and its integration with mini splits systems and unlock a new era of bonus room comfort and efficiency.
Flair for Central Systems

The Ultimate Smart Vent System

✓ Eliminates Hot and Cold Rooms
✓ Balances Temperatures for Evenness
✓ Easy Install - Replace Your Existing Vents
✓ Room by Room Temperature Control

FOR CENTRAL SYSTEMS

Flair for Mini Splits

The Flair Puck Wireless Thermostat

✓ Universal Compatibility (200+ brands)
✓ On Unit Control from the Puck
✓ Control from Anywhere with App
✓ Installs in Minutes

FOR MINI SPLITS