Smart Climate Control For Every Room
Our wireless thermostats and Smart Vents work with Central Heating & AC, Mini Splits, and more.
DIY and install in minutes.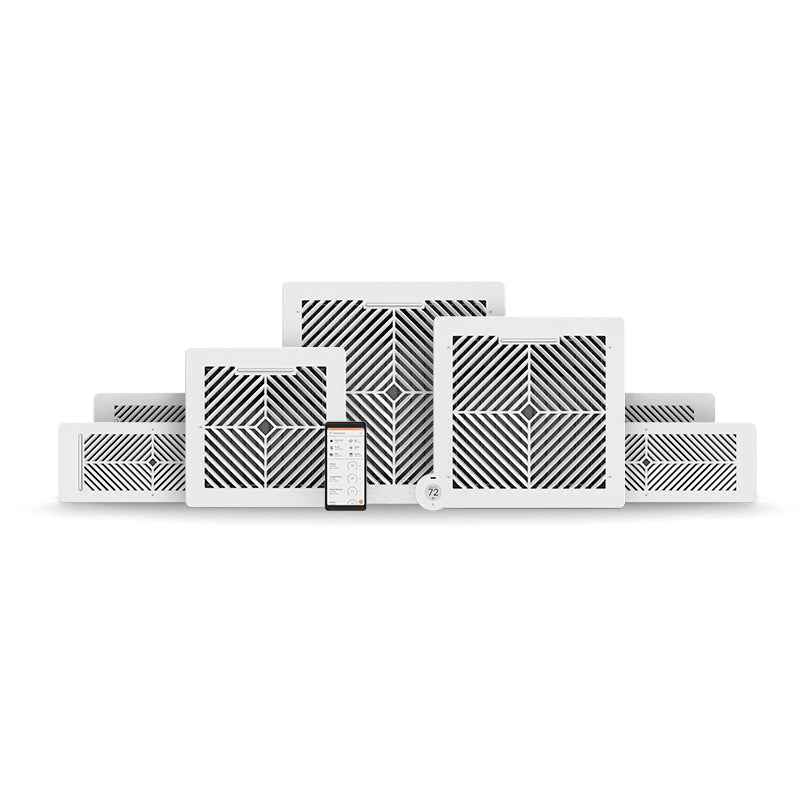 Flair Smart Vents
The Ultimate Smart Vent System
✓ Eliminates Hot and Cold Rooms
✓ Balances Temperatures for Evenness
✓ Easy Install - Replace Your Existing Vents
✓ Room by Room Temperature Control
FOR CENTRAL SYSTEMS
Flair for Mini Splits and More
The Flair Puck Wireless Thermostat
✓ Universal Compatibility (200+ brands)
✓ On Unit Control from the Puck
✓ Control from Anywhere with App
✓ Installs in Minutes
FOR MINI SPLITS & MORE
Will Flair work for me?
Try our comfort calculator to determine the best Flair system for your home.
Supported by Software
Powerful and sophisticated software that's easy to use is our secret sauce.
✓ Control from Anywhere
✓ Simple Guided Setup
✓ 7 Day Scheduling
✓ Insights and Analytics
Flair Integrations & Compatibility
Flair Pucks and Smart Vents integrate with hundreds of smart thermostats, mini splits, window units, portables ACs, and voice assistants.
FLAIR COMPATIBILITY