Smart Climate Control for Every Room
Our wireless thermostats and Smart Vents work with Central Heating & AC, Mini Splits, and more. DIY and install in minutes.
JUST ANNOUNCED!
Meet our 8x10 Smart Vent
Now available for pre-order.
Shipping in February.
Pre-order & Save 10%
New Product Announcements
Square Smart Vents

8x8, 10x10 and 12x12 in-stock and shipping now!


SHOP NOW

Smart Vent Covers

Available in multiple colors and sizes.
Shipping now!

Shop Now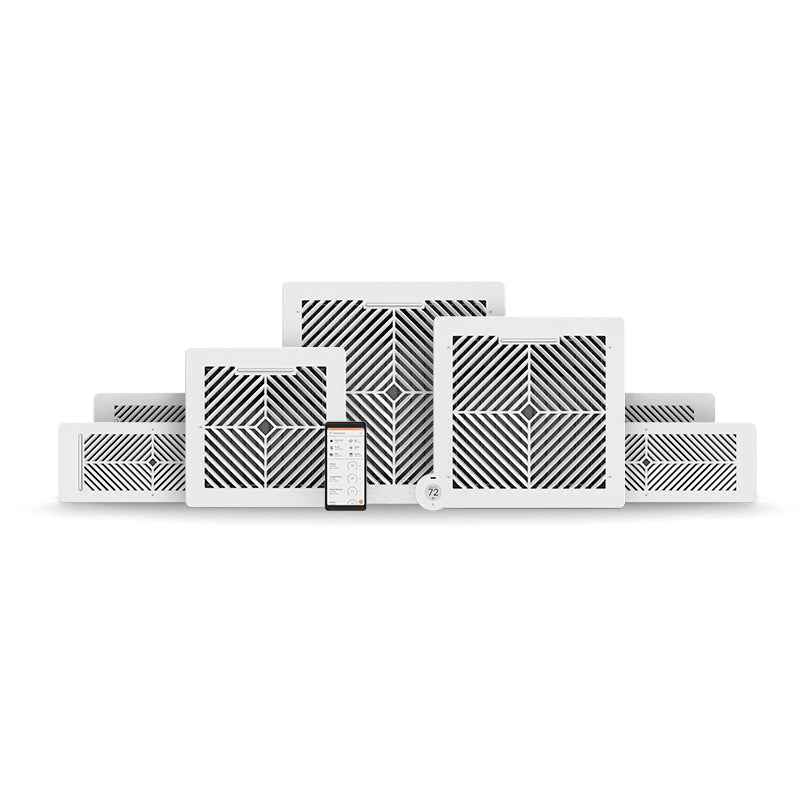 Flair for Central Systems
The Ultimate Smart Vent System
✓ Eliminates Hot and Cold Rooms
✓ Balances Temperatures for Evenness
✓ Easy Install - Replace Your Existing Vents
✓ Room by Room Temperature Control
FOR CENTRAL SYSTEMS
Works with all your Favorite Devices
Flair for Mini Splits and More
The Flair Puck Wireless Thermostat
✓ Universal Compatibility (200+ brands)
✓ On Unit Control from the Puck
✓ Control from Anywhere with App
✓ Installs in Minutes
FOR MINI SPLITS & MORE
For Mini Splits, Window ACs and Portables
Will Flair work for me?
Try our comfort calculator to determine the best Flair system for your home!
Supported by Software
Powerful and sophisticated software that's easy to use is our secret sauce.
✓ Control from Anywhere
✓ Simple Guided Setup
✓ 7 Day Scheduling
✓ Insights and Analytics
Flair is in thousands of homes. Here's what our customers have to say.


"Huge fan of our Flair Smart Vents! Flair has saved us money over the last few years by not overheating parts of the house. Can't say enough good things about Flair!"

David G. | Verified Purchase
"I was much more comfortable working in my upstairs office today than I have ever been."

Chris M. | Verified Purchase
"The Pucks are fantastic little pieces of equipment. The ability to have a thermostat in every room without wiring it up to the furnace is amazing. The Smart Vents are extremely high quality."

Joshua C. | Verified Purchase
"The support is fantastic. Got my first Puck configured in minutes. I love the UI. Thank you!"

Jordan O. | Verified Purchase
"What an amazing product! This easily solves the cold room problem that most homes probably have."

Paul M. | Verified Purchase
"the whole Flair system just worked - and worked like magic"

"Smart Vents give you more flexibility because you're essentially creating individually controlled heating and cooling systems in each room"

"Flair's customer service was excellent and very responsive"