Smart Climate Control For Every Room
The only Smart Vent and wireless thermostat for independent room-by-room temperature control.
Homeowner?

Our wireless thermostats and Smart Vents work with Central Heating & AC, Mini Splits, and more.

DIY and install in minutes.

EXPLORE FLAIR

Contractor or Installer?

Integrate HVAC systems into a single platform. Join Flair's program for qualified dealers, contractors, builders and distributors.

REGISTER AS A FLAIR PRO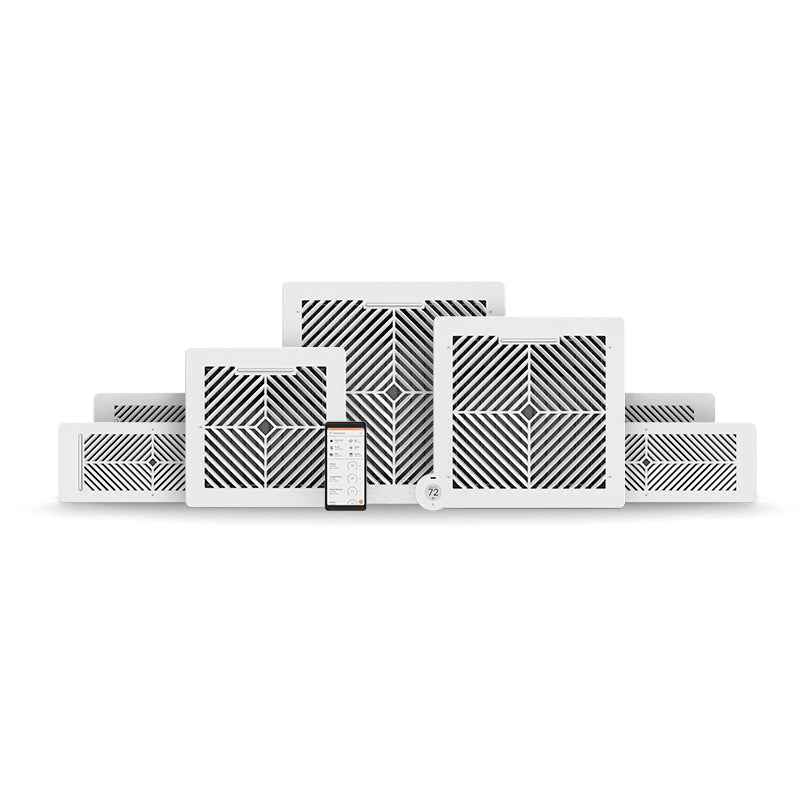 Flair Smart Vents
The Ultimate Smart Vent System
✓ Eliminates Hot and Cold Rooms
✓ Balances Temperatures for Evenness
✓ Easy Install - Replace Your Existing Vents
✓ Room by Room Temperature Control
FOR CENTRAL SYSTEMS
Flair for Mini Splits and More
The Flair Puck Wireless Thermostat
✓ Universal Compatibility (200+ brands)
✓ On Unit Control from the Puck
✓ Control from Anywhere with App
✓ Installs in Minutes
FOR MINI SPLITS & MORE
Flair Integrations & Compatibility
Flair Pucks and Smart Vents integrate with hundreds of smart thermostats, mini splits, window units, portables ACs, and voice assistants.
FLAIR COMPATIBILITY